 You've come to the right place for TRADE SHOW MARKETING.
We are excited about the changes our website is currently undergoing!
You will soon find our latest projects here.
Until then, feel free to visit our portfolios on Behance below and check out what we're up to on Linkedin.
Let's keep in touch!
+ 48 519 858 990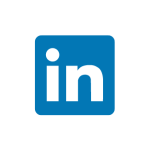 Witajcie w Minkoncept.
Jesteśmy podekscytowani zmianami, jakie obecnie przechodzi nasza strona!
Już niedługo znajdziecie na niej nasze najnowsze projekty i realizacje marketingu targowego.
Do tego czasu, nasze portfolio czeka na Was na Behance.
Jeśli jesteście ciekawi co u nas słychać, zapraszamy na naszego Linkedina.
Bądźmy w kontakcie!
+48 514 259 800